About Mood Furnishings
INSPIRING EVERYONE TO CREATE THEIR DREAM INTERIORS
...and love it as much as we do
Our history, mission, values and ambition - simply put, are what makes us special.
What we do
We source and supply high quality furniture, fragrances and accessories for your home and garden.
We source gorgeous home décor from around the world.
Our hand picked furniture, fragrances and accessories are chosen for their style and quality.
We design bespoke furniture with you or for you to suit your exact needs.
Working with our UK furniture manufacturers we create bespoke pieces just for you.
We stay ahead of the game on style trends and keep our customers informed on what is in and what is out.
As well as on trend furniture we keep in mind that timeless pieces will never go out of fashion.
"There should always be at least one piece of furniture in a room that is an antique, be it a book case or a chair." - Kelly Hoppen CBE
Our Values
We welcome everyone with open and enthusiastic arms, helping them to step into the unknown whether it's to go bold or trying something neutral.
Value matters too so we'll keep offering the best deals. 
Information is power. We stay way ahead of trends making their way across the pond and then send you updates of what to expect.
Now for copies :( Like designer clothes there are awful copies of some of our most loved furniture popping up around the UK, be assured we would NEVER stock copies. EVER!
Our Aim
To offer high end furniture at accessible prices in a way that is effortless, swift and enjoyable. Shopping for your home should not be stressful, if it is, stop. And give us a call.
Our Mission
It's simple really - We want to help everybody turn their house into a home and enjoy the process as much as we do.
Our History
In the following statement "I" refers to me, Katie Preston from Nottinghamshire, mum of 2, wife, sister, daughter, interior designer & HUGE lover of cakes. Hi 👋
In 2005 when I was 19 I was asked to design a 5 bedroom house from top to bottom by a family member, having always had a passion for design, I snapped up the job. This "job"  led to paying clients.
In 2020 things came to a holt and I had to think fast, E consultations were taking over the world but it was not the same as being in the studio, designing and on site watching the magic come together. I had lost my passion. 
In February 2020 together with my husband we had created MOOD, a home fragrance business based on candles/diffusers for your mood. But my innate attraction for furniture didn't allow me to escape so easily, before long there were more barstools on that website than candles. I changed the name to Mood Furnishings.
Together with a small team of helpers and fantastic relationships with our suppliers who have supported us all the way I have grown the website and continue to grow month on month. Here's to another successful year!
Founded to help customers get the most out of the indoors. This hasn't changed a bit and it never will.
We Support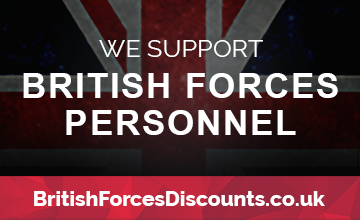 Mood Furnishings Limited is a limited liability company registered at Blythe House, 95 Main Street, Hayton, Retford, Nottinghamshire, DN22 9LF, United Kingdom. Company Registration Number: 12489778